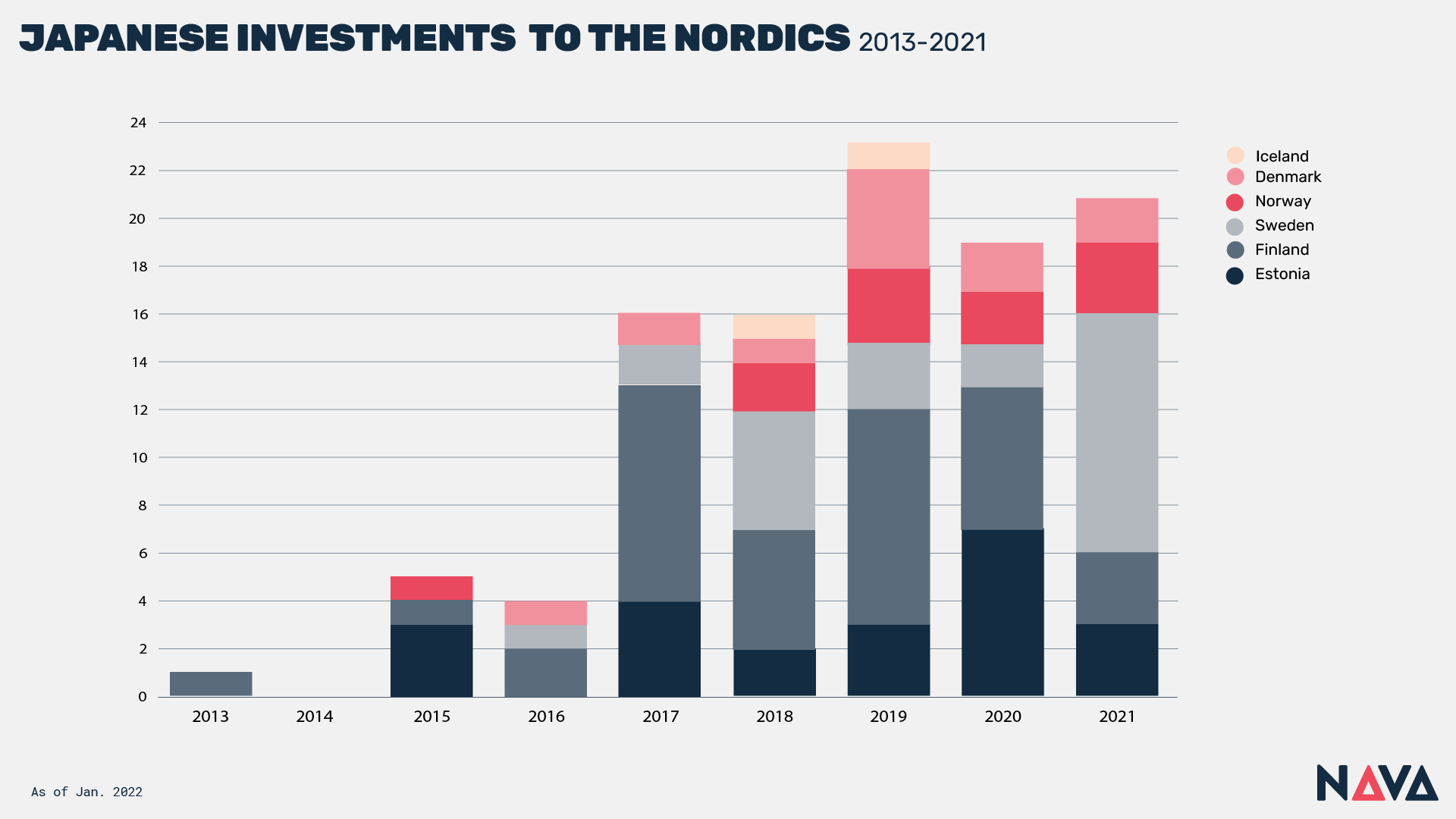 Trawling through the Nordic9 platform and other media, we've identifed additional 25 Japanese investments to the Nordics... See our newest infographics and Investment tracker for the full picture.
You are most welcome to download and use our data as you please. All infographics come in Japanese, Korean and Chinese versions.

Startup Capital connects pre-seed, seed-stage, and series A startups across the Nordics and Baltics with global investors through virtual facilitated matchmaking. The event is organized by TechBBQ.
If you're an Asian VC looking for new opportunities, we at NAVA can connect you to Startup Capital.
Get these fresh! Subscribe to our Newsletter
By submitting this form you agree to receive email communications from NAVA. Read more in our Privacy Policy.