Nordic cities consistently rank as the most liveable in the world.
Written by Peter Johansen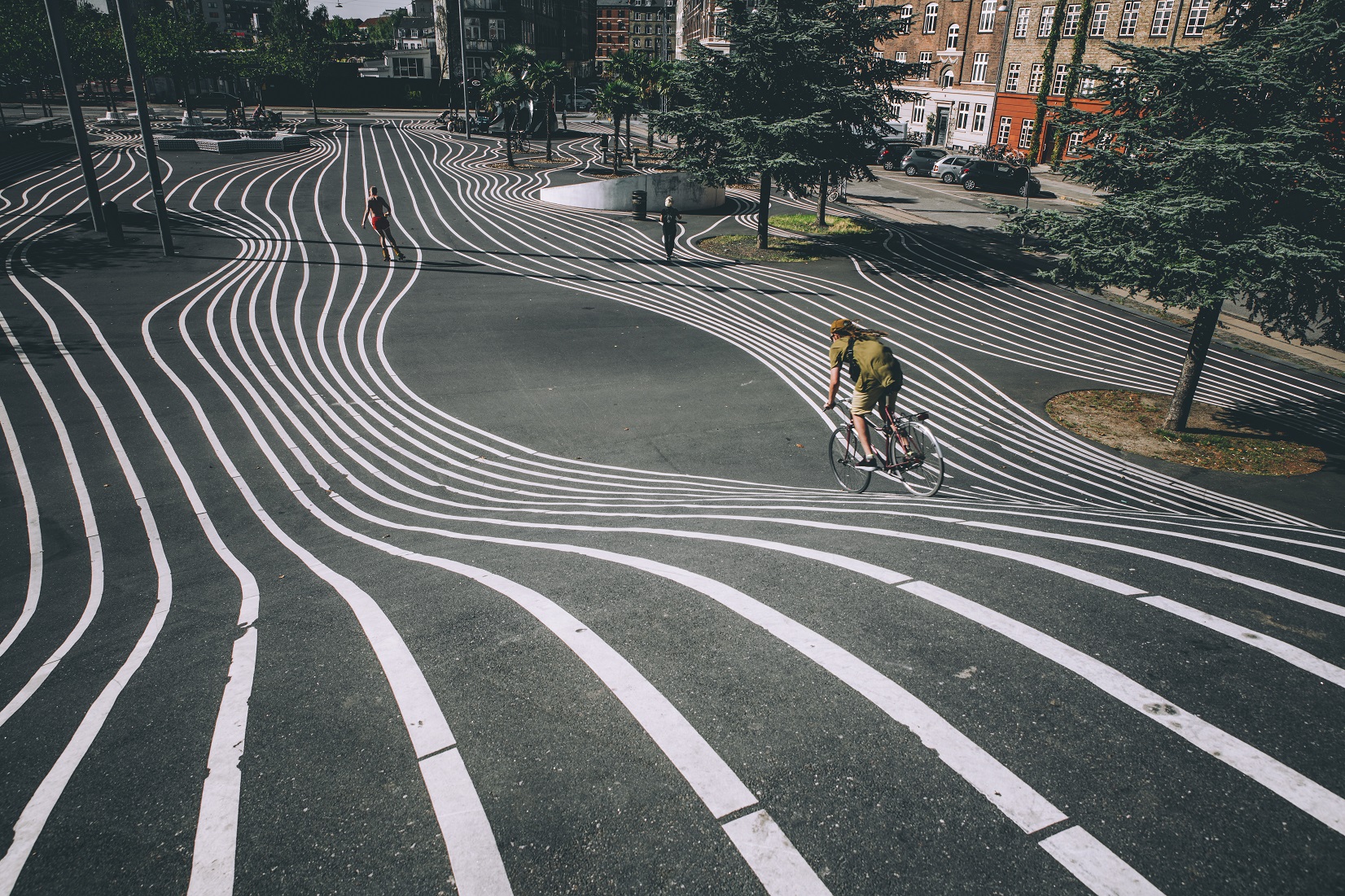 Get our freshly baked content on what's happening in the Nordic-Asian Ecosystem directly to your inbox!
Nordic Urbantech
In early 2021, the Toyota Motor Corporation performed the Jichinsai ceremony for the initiation of Woven City, the most advanced greenfield Smart City to be built in Japan. Jichinsai is an ancient Shinto ceremony and a cornerstone of any construction project in Japan.
Woven City will be situated at the base of Mount Fuji and serve as home for 2,000 Toyota employees. It will also be a state-of-the-art Living Lab for urban technologies like AI, human mobility, materials science, sustainable energy, robotics and IoT sensors. Incidentally, the city will be designed by Danish architect Bjarke Ingels, thus combining Nordic design with Japanese corporate sensibility.
The Woven City reflects many of the basic tenets of a Smart City: It seeks to leverage on digital solutions to promote sustainability and livability in urban environments, and it aims to solve several problems with one solution, be it within waste, water, energy, mobility or climate adaptation.
Even before the term Smart City became a global badge of honor, Nordic cities excelled in holistic, human centered urban solutions – perhaps the reason why they continuously rank high on numerous global liveability indexes. New digital solutions for urban living are just raising the bar.  
With their relatively mild climates and small populations, long-term, comprehensive urban solutions are simpler to design and implement in the Nordics. Nevertheless, some lessons may be derived from the Nordic experience, especially in terms of organization, collaboration and inclusiveness.
Horizontal planning

: A prerequisite for holistic planning is the ability to work and collaborate across multiple organizations, be it public bodies, private companies, civil society or universities. This paves the way for a stronger collective understanding of the issues at hand and enables the development of common technical and operational standards. The Nordics has a long history of inclusiveness and community-oriented design that has evolved into triple helix models of innovation that involve numerous stakeholders and strong cross-institutional collaboration.

Public-private partnerships

: With city municipalities being the key driver for city planning, and private companies the main providers of urban solutions, public-private partnerships foster strong innovation ecosystems. These partnerships are beneficial for all  parties involved: The industry enjoys stable regulatory frameworks, shared innovation costs, valuable insights into public demands and lucrative home market opportunities. The public institutions obtain knowledge of innovative solutions, which can be integrated into the political visions, and access to private investments to implement grander schemes. And citizens enjoy the implementation of projects addressing societal needs and the green transition. 

Transparency and open data

: Developing new digital solutions requires access to data, and the Nordics have a long tradition of transparency, data collection and digital governance. With access to these diverse datasets, developers, entrepreneurs, institutions and citizens may gain insights about their cities and transform these data into new applications and services.
Already a string of Nordic Urbantech companies have attracted interest from Japanese investors, especially within mobility: Sensible 4, Einride, Voi, Cleveron, Bolt, and MaaS Global. Over the following pages you will be introduced to 25 Nordic Urbantech startups specially curated for an Asian audience.
Subscribe to our Newsletter
By submitting this form you agree to receive email communications from NAVA. Read more in our Privacy Policy.